The Music Affect Centre, located in Quispamsis is a fun place for children to strengthen and develop new or weak brain connections that affect their everyday life. It is accessible for all and provides group and 1-1 sessions for Non-Musical goals but through using music!
Their certified music therapists are trained to work with a variety of children, including children who need to work on social and cognitive skills, late or non talkers, and those with Apraxia, Dyspraxia, and SLP disorders.
This is a fun, motivating and enjoyable way for your kids to experience therapy and practice their skills weekly with a trained therapist. 
What Non-Musical skills do you mean? 
Making music can help with: 
Language 

Developmental delays

Motor execution and production

Social skills 

Emotional expression

Communication 

Engagement

Listening

Behaviour 

Sensory stimulation and processing 
Music Connections 
Do you know a toddler that should be talking but has little if any language?  Music Connections has been designed by a certified Music Therapist to help your little one strengthen their oral motor muscles, respiratory function and sound simulating for vocal function all through playing and making music every kid will enjoy! 
Register Today!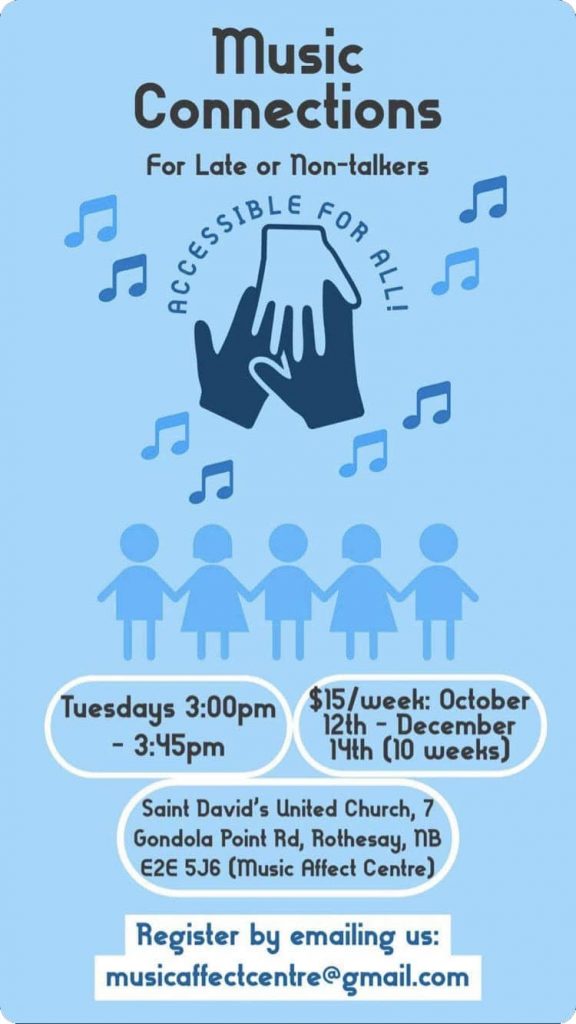 Music Expresses 
Training the Brain through music is fun! 
Join Music Affect Centre to learn how to easily activate the brain in a constructive but fun way while strengthening and building motor, memory, cognition,language and processing!
Register Today !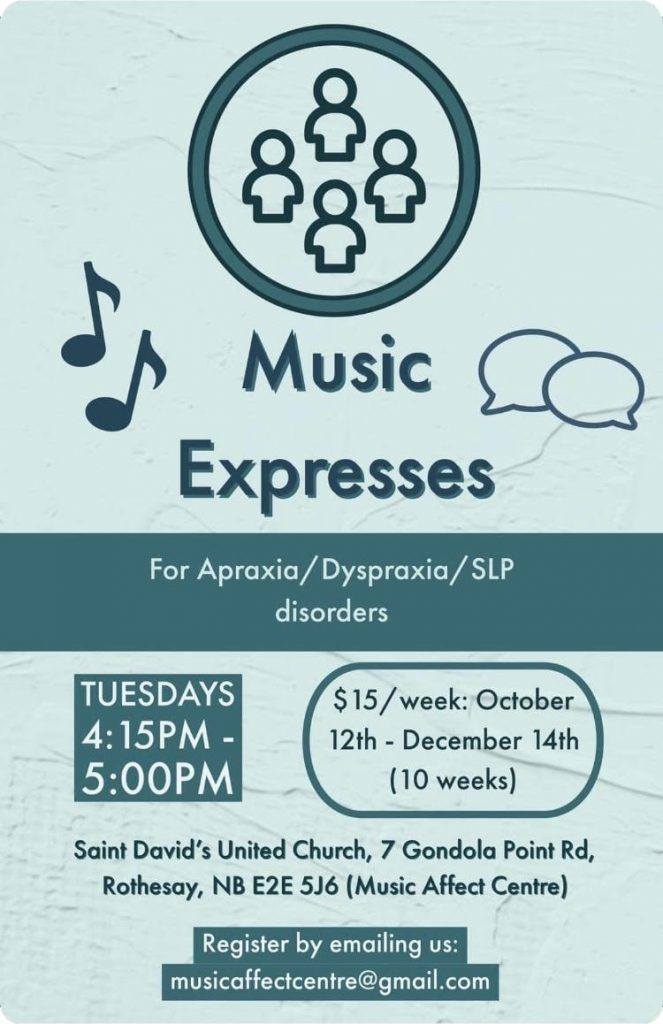 Sensory Regulation through Music 
Do you know a child that has a sensory processing disorder?
Sensory Regulation through Music is a carefully planned out program that will gradually introduce and assist your child with managing sensory input through auditory, visual, tactile, and proprioception play.
Register Today! 
Tune Into Music
Did you know that music elements such as beat, rhythm, melody and tempo allow us to communicate without words? By using music in this way, we actually tune in our brain, priming our listening skills! How fun! 
All School-aged children in elementary and middle school are welcome. 
Register Today!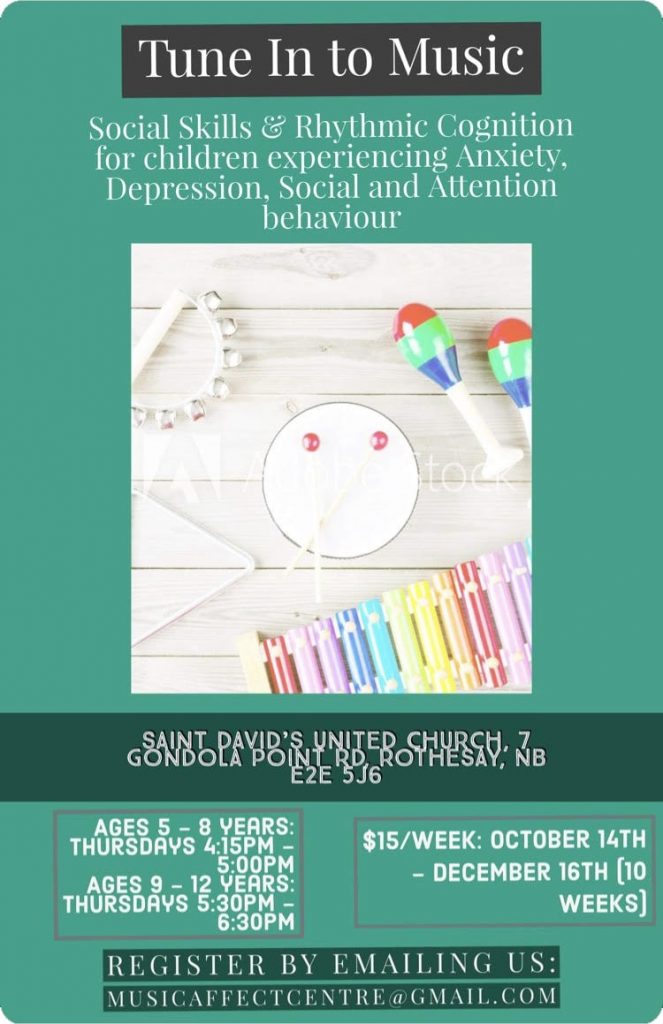 Jenny Yoston, Neurologic Music Therapy Affiliate and Certified Music Therapist
Jenny is the owner of the Music Affect Centre and is a Music Therapy Graduate of Acadia University. She has trained with the Institute for Neurologic Music Therapy and has been practicing music therapy in NB since 2003. Jenny is very passionate about the power of music and the brain. She enjoys working with all populations but specializes in populations with neurological disorders.
Find the Music Affect Centre on Facebook at: https://www.facebook.com/musicaffectcentre