Summer Camp Directory 2021
Summer vacation is just around the corner and camps are operating at a lower capacity this summer due to Covid restrictions so sign up early to secure your spot!
There are so many amazing day camps (and overnight ones too) in our local area and all over New Brunswick.
---
KidSing Performance Schools
Here's an awesome summer camp happening with 3 locations to choose from: Quispamsis, Fredericton & Dartmouth, NS.
KidSing Recreational Summer Day Camps for grades K-5: These camps encourage creativity, cooperation and the development of confidence. Each weekly themed camp provides an opportunity for children to sing, act and dance as they produce an end of the week production for family and friends. Themes include Pop Stars, Disney Days, Top 40, Broadway and more.
Recreation camp schedule: https://www.kidsing.ca/elementary-camps
KidSing Advanced/Competitive Camps (Quispamsis only): This camp is designed for older or more experienced students in Kidsings competitive dance program as well as new and current students interested in more advanced musical theatre or dance training. Ranges from grade 3 up to grade 12.
Full schedule: https://www.kidsing.ca/senior-camps
For further questions, please email info@kidsing or call 1-877-530-7464.
P.S. My girls went to this camp the past 2 years and I can personally say it's AWESOME, they talk about it all the time and are heading back again this year.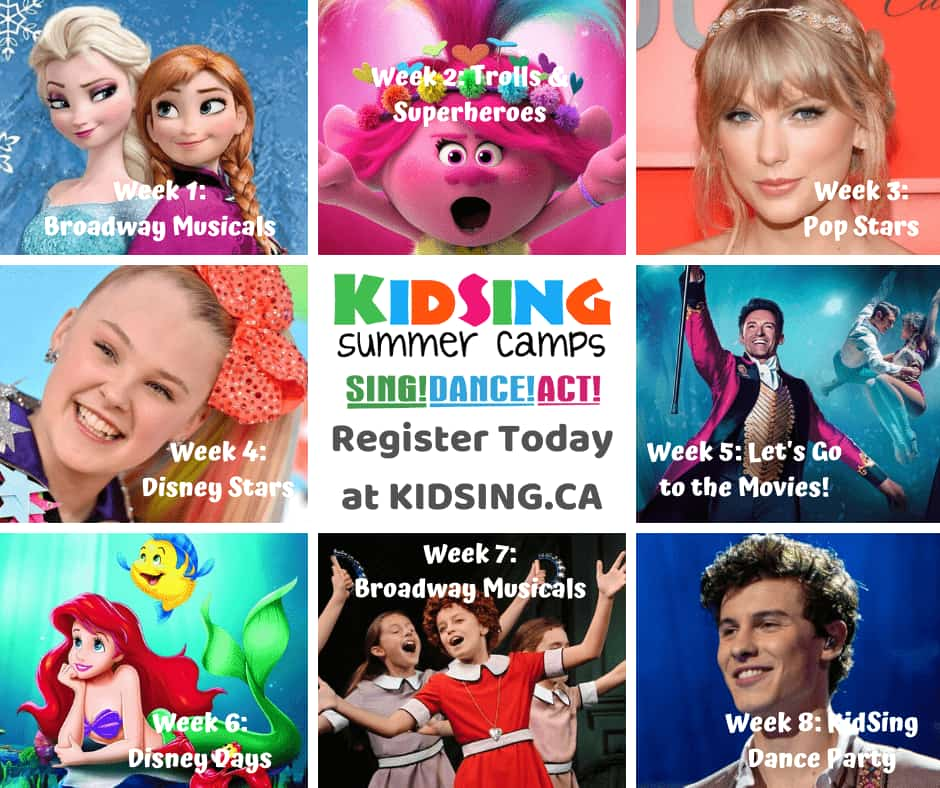 ---
SKY Athletics Summer Camp
Sky Athletics will be offering week-long themed Summer Camps! Sky Athletics is committed to and known for offering fun, productive, and memorable summer camps in Quispamsis.
July 5 – 9, CheerNastics – Does your child love cheerleading, tumbling, and gymnastics, but maybe they can't decide which they like the most? CheerNastics Camp is the perfect solution!
During this camp, children will work on cheerleading jumps, motions, learn a short cheer routine, work on their tumbling, and skills on the balance beam and floor.  This camp is geared toward beginner athletes aged 4-9. No experience necessary. This camp will be a perfect opportunity to keep your child active and entertained this summer!
July 19- 23, Flip N Splash – Camp combines cheer with an assortment of outdoor activities such as water days, scavenger hunts, and MORE!
July 26 – 30, Worlds Week – Each day camp will be focused around a different Cheerleading Worlds Team! Children will work on jumps, tumbling, and will learn a dance or short routine to a worlds mix.
August 9 – 13, Cheer, Dance, Flip – Does your child love cheer, tumbling, and dance? Do they love crafts and fun games? This camp has it ALL!   This camp is geared toward children aged 4-12. 
August 16 – 20, Mat Talk  – Leadership Camp. This camp will focus on leadership, on and off the mat. Sky will implement leadership lessons in addition to regular jumps, tumbling, and dance training. Empowerment will be a big element of this camp!
August 23 – 27, Premier Camp – This camp (Covid Restrictions permitting) will feature a guest instructor!
More details TBA.

Why Sky Camps?! FRIENDS, MEMORIES, INCLUSIVITY & FUN
⭐️REGISTRATION – Head on over to https://skyathletics.ca/day-camps/ for more information regarding camps and to register!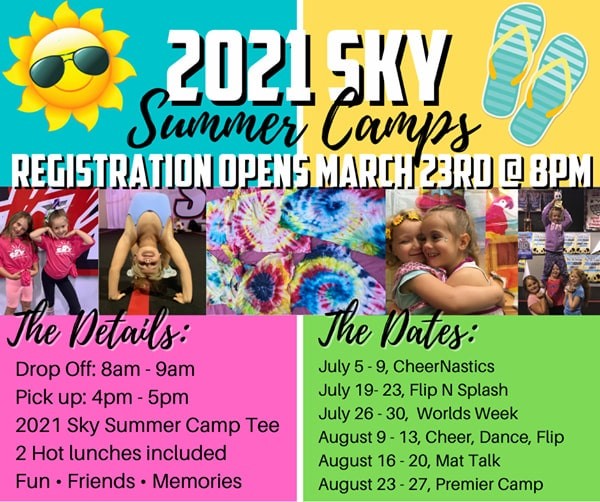 ---
Snapology Summer Camp
We have a new to our area summer camp to announce, Snapology.  In addition to the summer camps offered in Moncton, Snapology has expanded to Quispamsis and Fredericton for Summer 2021.
A flexible and engaging camp that suit your family's needs, Snapology provides:
✅In-person camp
✅Private camp – they will bring the camp to your bubble
✅Virtual camp
If you like Lego Bricks, you will love this. Your kids will have a blast making new friends and tackling S.T.E.A.M. projects with Snapology. Their camps keep kids' brains engaged and active all summer, they will have so much fun they wouldn't even know it's educational!
Some popular programs:
-Pokemon
-Movie Favorites (Lego movie, Toy story, how to train your dragon, Frozen, Lion King)
-Amazing Race
-Minecraft®
-Jedi Master
-Superstructures
-Superheroes and many more
Please note that camp sizes are limited this summer to allow for proper social distancing and safety measures, so please register early to secure your child's spot.
REGISTER HERE:  https://pages.e2ma.net/pages/1908776/23008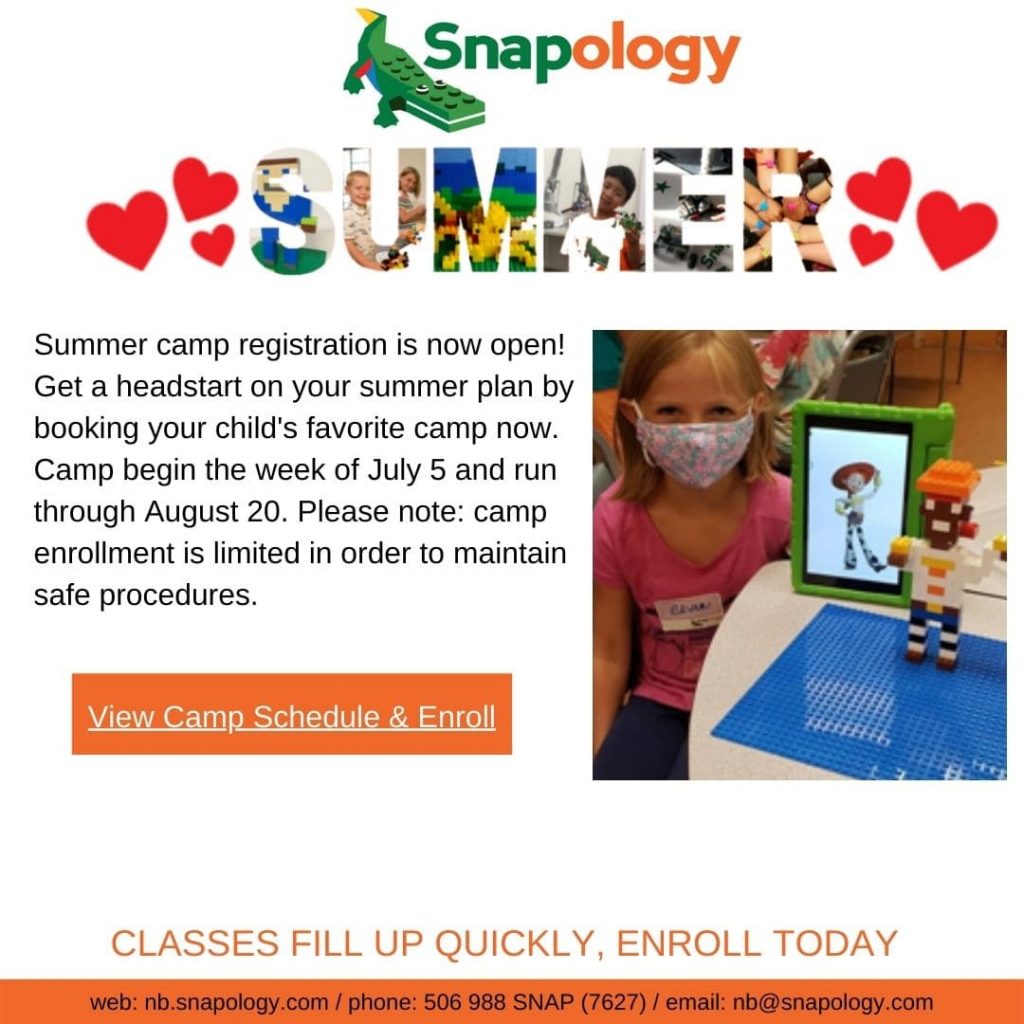 ---
Alison Dawn Voice & Music 
What better way to spend the summer than by building confidence, self-esteem, and self-expression through singing and music with Alison Dawn Voice & Music?
Check out the Showcase Performance Camps for children age 8-13. 
Campers will be encouraged and challenged to use their imaginations, creativity, and build confidence and self-esteem through performing. They will do acting, song and dance sessions all together, and soloists will be given one on one time to coach their song with Alison as a part of the camp curriculum. No experience is necessary, just a willingness to try something new and have fun! Over the course of the week, campers will work with Alison & Emily to stage a full performance of The Wizard of Oz or The Little Mermaid. Cost: $275
->The Wizard of Oz, July 5-9
->The Little Mermaid, July 19-23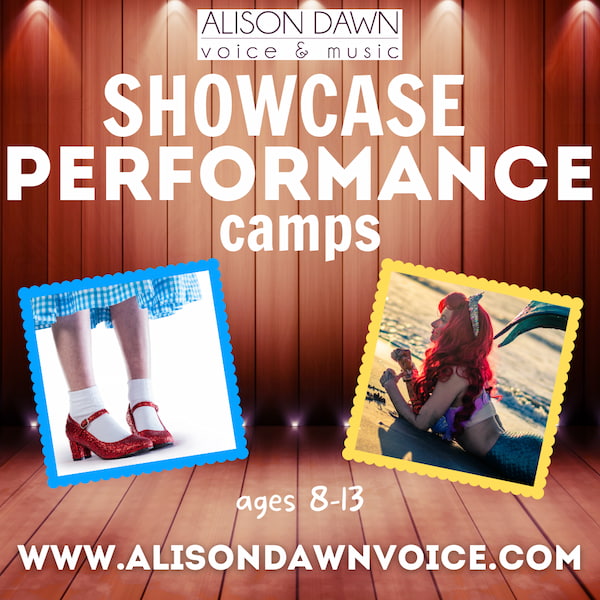 Half-Day Piano Camp, July 12-16, 9am-12pm Ages 5-8
Campers will be introduced to the piano through group games and activities, and each child will be given some solo practice and exploration time. This camp is designed to help children learn about playing piano, based on their past experience, but also develop their musical skills that are transferable to all instruments. This program is suitable for pianists with 0-2 years of playing experience. We will be able to cater piano playing time to the child's ability, interest and comfort level.  Cost $150
For more information visit https://www.alisondawnvoice.com/pianocamp
Half Day Singing & Art Camp, July 26-30, 9am-12pm Ages 5-8
Students will participate in singing activities where they will discover their singing voices and self-expression, play games, sing songs and do arts and crafts all morning long! By the end of the week, they will have a number of songs and games to perform for their families, as well as five unique crafts to take home. Cost $150
For more information, visit https://www.alisondawnvoice.com/singingartcamp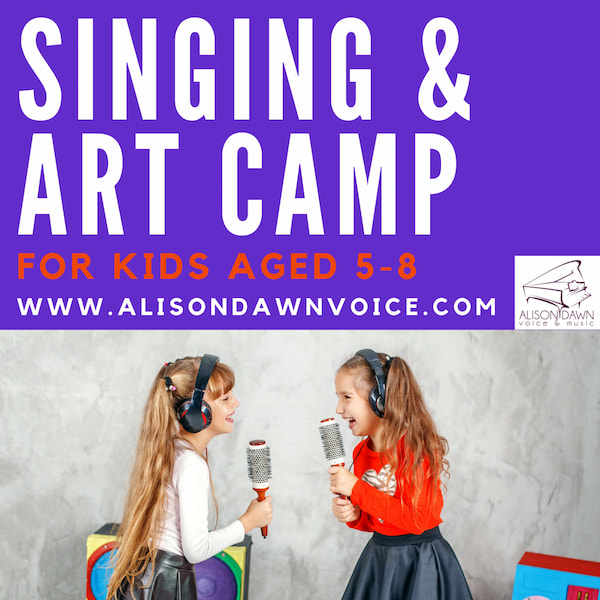 Interested in weekly classes this summer? Check out Kids Musical Theatre Singing Class for children  Ages 5-8
Join Alison in the studio for a six week class of singing, acting and dancing! It is designed to help young, beginning singers find their voice through the fun vehicle of musical theatre. This class is a fun way for little singers to discover their voice in a small group setting, ensuring quality instruction, time and attention to each individual without making them feel on the spot, or overwhelmed by a large group.
This 6 Week Term begins June 29. Held on Tuesdays, 6:30-7:15pm. Cost $180
For more information visit https://www.alisondawnvoice.com/musicaltheatreclass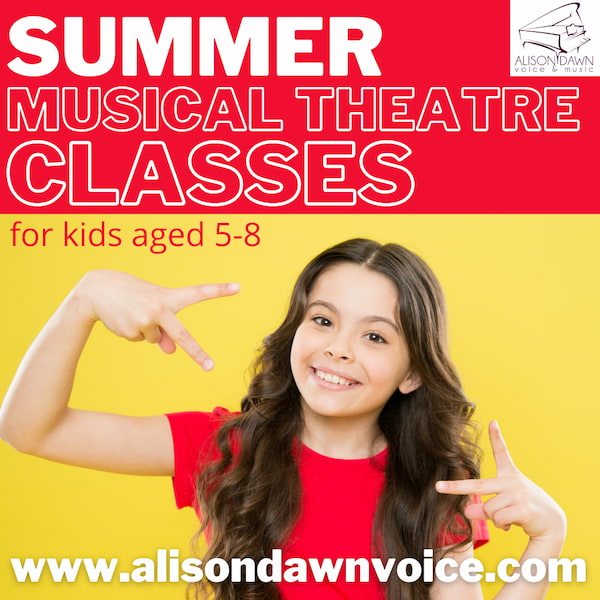 YMCA of Greater Saint John 
Keep your kids active and entertained during the summer break while helping them grow and learn!  YMCA Summer Day Camps offer children, ages 5 to 15, fun-filled days of activities like swimming, arts and crafts, sports and games.
With nine locations to choose from, watch your child's confidence grow as they make new friends, have fun, develop skills and create positive life-long memories!
Summer Day Camps are available for 10 weeks from June 28 to Sept. 3 and each of the nine locations has something unique to offer your child. Choose from more than 40 camp themes and make this the best summer ever!
To learn more and sign up, visit: https://saintjohny.ymca.ca/camp/day-camp/summer-day-camps/summer-day-camps-2021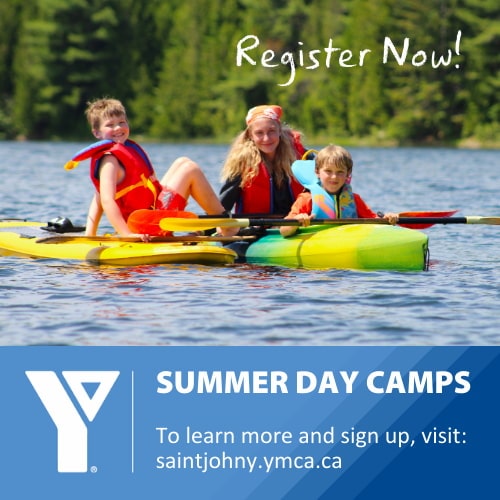 ---
Camp Glenburn
Summer camp is about MAKING MEMORIES — and registration for the 2021 season at Camp Glenburn is OPEN! Sign your child up to learn, grow, and become more self-confident in a safe and fun environment.
Since 1928, Camp Glenburn has been empowering youth through outdoor education, uninhibited creativity, skill development and communal living. Their mission is to strengthen today's youth by giving them the tools, confidence and compassion to become tomorrow's role models and leaders.
YMCA Camp Glenburn is a non-denominational camp, open to all. Build confidence, have fun, make friends, and learn new skills at the Y's summer camps!
Age 5 – 15.
Spaces are limited. Register online: https://saintjohny.ymca.ca/camp/camp-glenburn/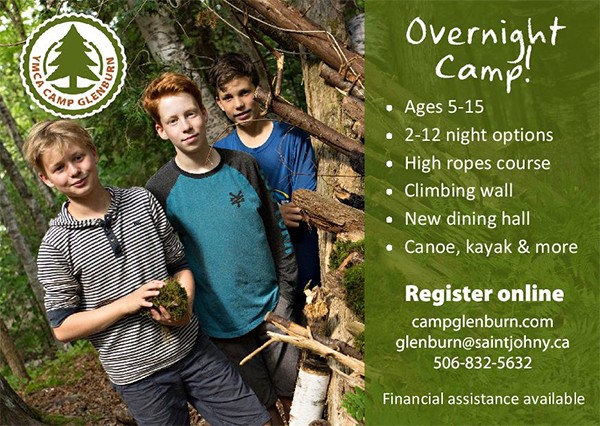 ---
East Coast Athletics Cheer and Tumbling
Are you looking for something fun to keep the kids busy this summer? Someplace they can make new friends and learn new skills, all while having fun and being active? East Coast Spirit Athletics Cheer and Tumbling is offering 2 weeks of camp, along with individual tumbling day camp clinics this summer at Parkway Mall in Saint John.
No experience required! Ages 4 – 13.
Cheer and Tumbling week-long camp
➡️ July 12th – 16th & August 9th – 13th.
Day camp clinics:
➡️ July 20th, July 22nd, August 3rd & August 5th.
These spots always fill fast so don't delay! Click here to register. 
Non-members are also welcome to attend!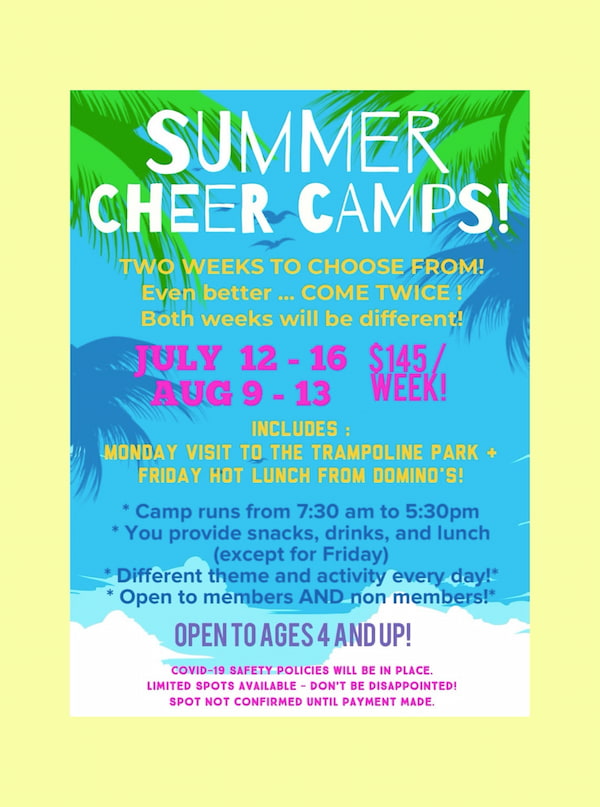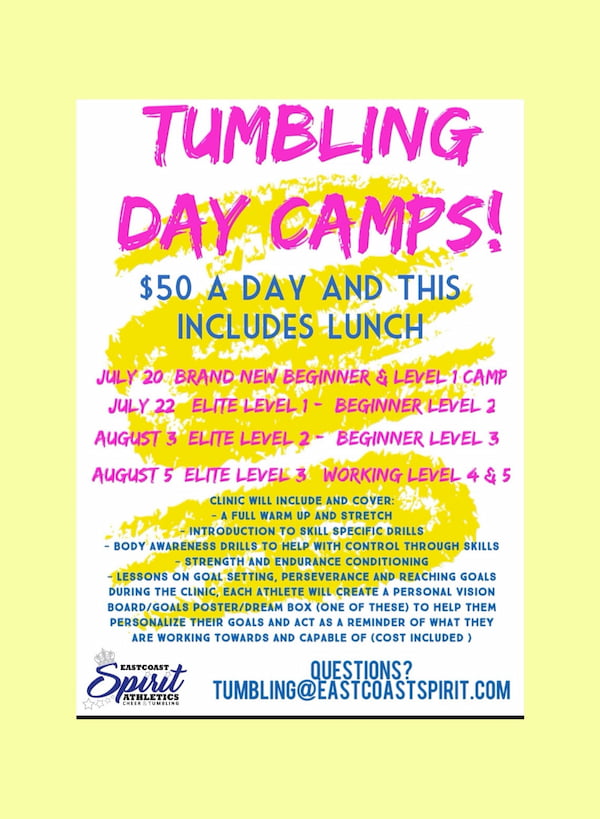 ---
NBCC College 4 Kids
Have fun at NBCC this summer with their line-up of awesome specialized week long day camps! Learn new skills, explore a new hobby, and make new friends. Their summer camps are taught by experienced and motivated professionals who will encourage and challenge you in an atmosphere that supports curiosity and exploration.
With programs available in a variety of areas and all campuses (Fredericton, Saint John, Moncton, Miramichi, Woodstock and St. Andrews!) This college themed summer camp is available to grade 7, 8, and 9 students.
Camps include: Carpenter's Workshop, Culinary Camp, Myth Busters STEM Camp, and more.
Check out this link for more details such as drop off and pick times, pricing, and available programming at each campus! https://nbcc.ca/programs-courses/college-4-kids
---
Nature's Backpack
Nature's Backpack invites your children to experience a fun and inspiring nature-awareness summer camp.
Location: The place is the earth, the trees, the rivers and the fields of Elm Street Park, St. Stephen.
Your child will embark on a journey outdoors exploring the wild spaces and nature. Build on outdoor skills that include tracking, survival skills, journaling, plant ID, fire-building, playing games and creating expressive arts. All the while establishing new friendships, connecting to nature and having fun.
Camps are for ages 5-14, Monday – Friday 8:30-4:30 at Elm Street Park in St. Stephen
Registration: https://naturesbackpack.ca/summer-camps/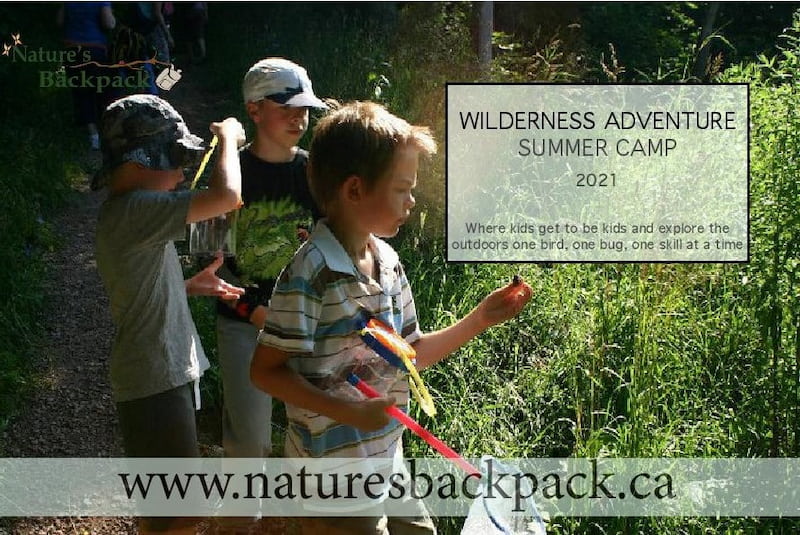 ---
The Studio Dance School
Have a child between the age of 4 and 12 that loves to dance?
The Studio Dance School located on the Clark Road in Rothesay is offering dance camps starting July 5th through to August 13th.
Weekly themes from such as Fairy Tale camp, Descendants, Disney Junior and more.
Full-day and half-day options available, and discounts for multi-week registrations.
For more information or to register call (506) 849-5299 or visit them online at www.thestudiodanceschool.ca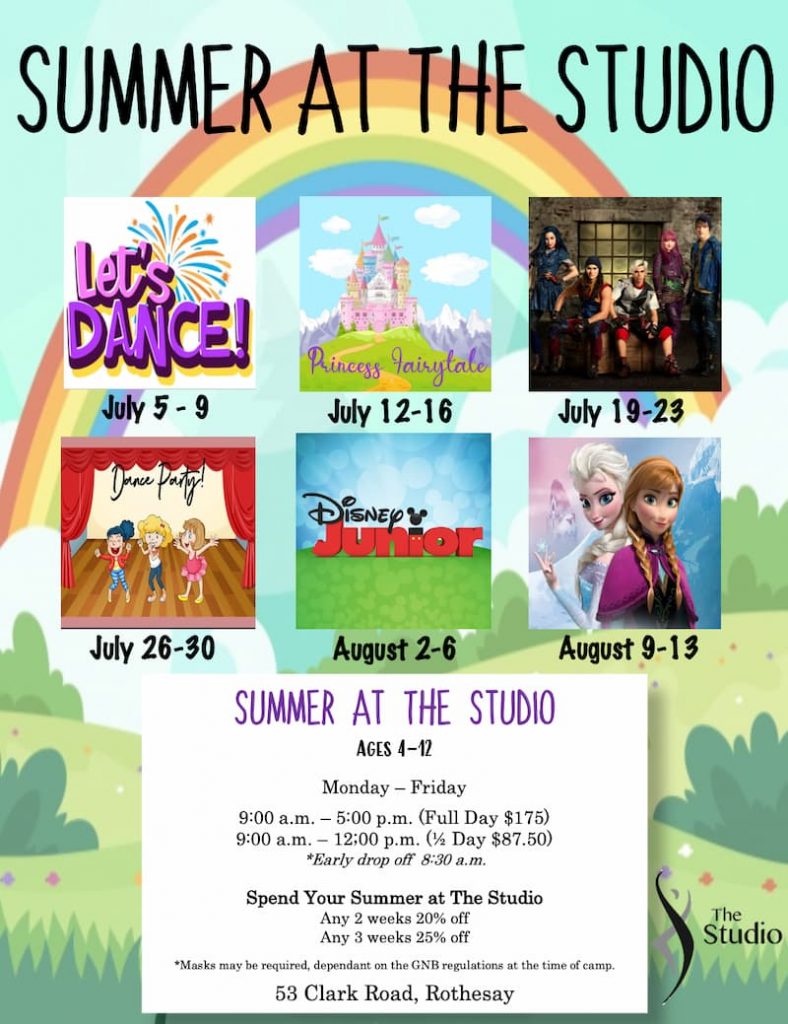 ---
The Boys and Girls Club of Greater Saint John
Jump into summer with Boys and Girls Club of Greater Saint John! They are now open for registrations for their Uptown Location, Seaside Park, South End Community Centre, Seaside Park, Belleisle, and KV Survival Camp.
Start your BGC Story today, and take part in fun, imaginative, and active programming that encourages all young people to be the best version of themselves!
New this year: KV Survival Camp, now hosted by the BGC of Greater Saint John. Registrations are limited, so sign up soon!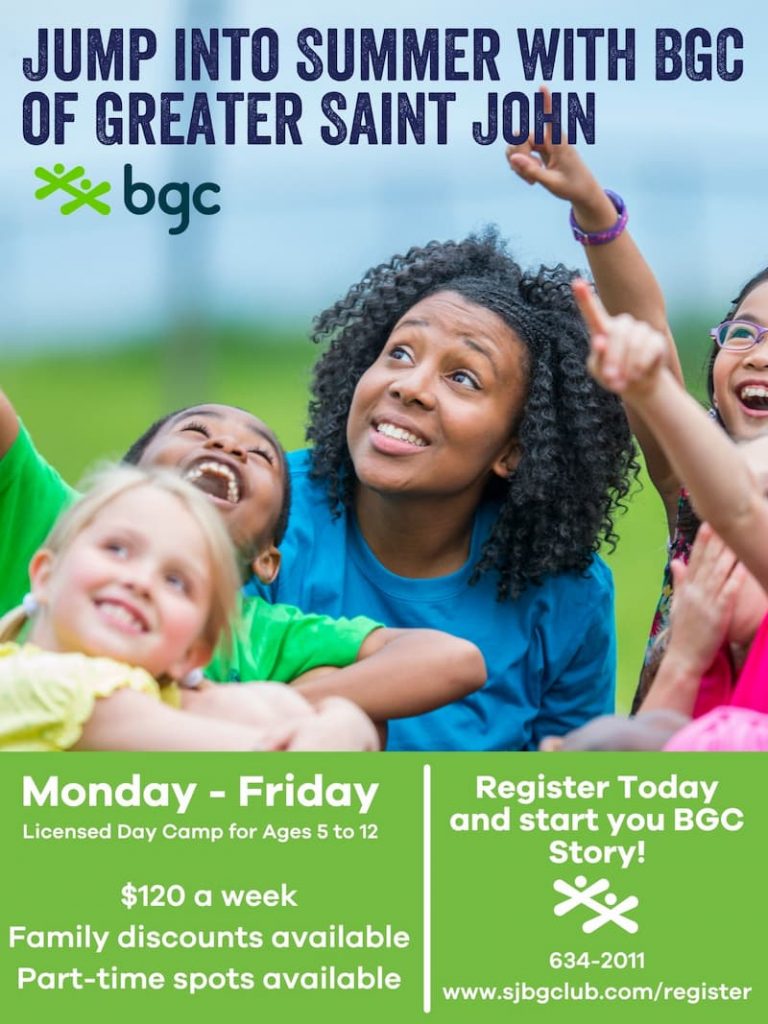 ---
The Estey Art Initiative Inc.
Is your child between 6-12 years old? Do they LOVE art?
Summer Camps of 2021 will combine creating fine art masterpieces with creative themed activities, and crafting.
Creative activities will include things like sculpture, fabric art, nature walks, and lots of outdoor play.
Classes held in:
Saint John
Quispamsis
Fredericton
Moncton
Miramichi
Visit their website now at
www.esteyart.com
for more information and to register your child!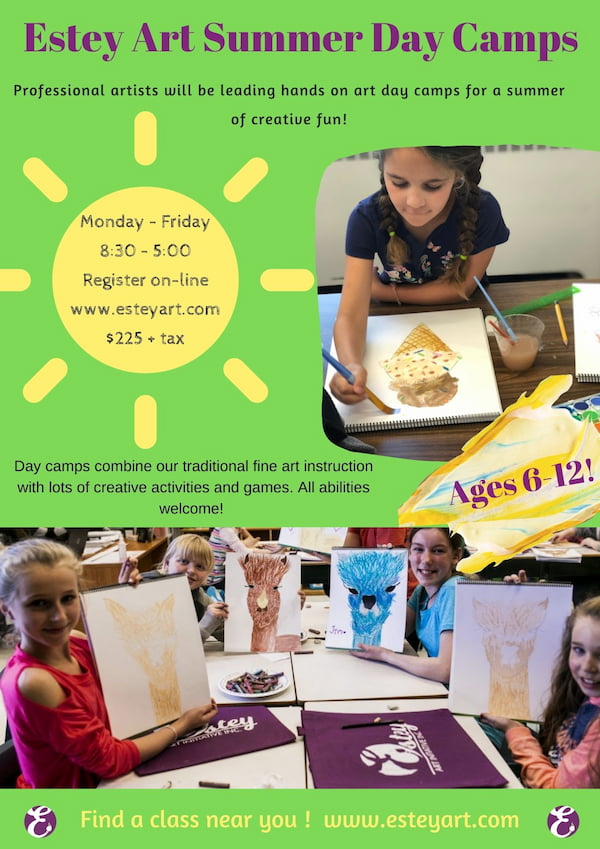 Snoopy Taekwondo Daycare Summer Program
At the Chung Won Institute of Taekwondo, the Snoopy Daycare Program gives kids the opportunity to realize their full potential this summer.
Taekwondo builds confidence, raises self-esteem, helps kids overcome fears and teaches them how to deal with obstacles.
Join them this summer at Snoopy Daycare! Along with 4 Taekwondo classes a week, your kids will be active and entertained with fun summer activities, crafts, and more!
Open to kids ages 5-12 years, summer camps begin the week following school closure, and goes right up to before the Labour Day weekend.
Hours: 7:30 am – 5:30 pm
Price: $180/week
Or contact them at snoopydaycaremoncton@gmail.com | (506) 855-5450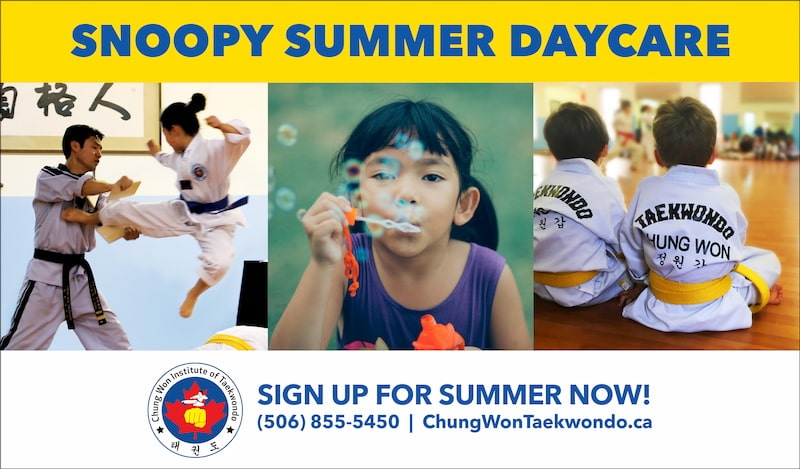 ---
Additional Day Camps
Saint John & Surrounding Area:
Boys and Girls Club of Saint John
Kidsing (Quispamsis, Fredericton & Dartmouth, NS)
InterAction School of Performing Arts
River Valley Community Centre (Grand Bay)
NBCC College 4 Kids Summer Camps
UNB, Saint John Sports Camps / Clinics
Ascension Acrobatics Gymnastics Club (Grand Bay) (not yet published)
Huntsman Marine Science Centre / Fundy Discovery Aquarium (not yet published)
Fredericton Area:
YMCA of Fredericton Summer Camps
Hartt Island Water Park Adventure Day Camp
Boys and Girls Club of Fredericton
BizzFitness FitKids Summer Camp (Fredericton & Oromocto)
Village of New Maryland Summer Camp
Kingwood Resort (not yet announced)
Maritime College of Forrest Technology
Moncton Area:
Magnetic Hill Zoo Summer Day Camp
Moncton Sports Zone Summer Camps
Resurgo Place Summer Camps (not yet updated)
Greater Moncton Girls Rock Camp (not yet updated)
YMCA of Greater Moncton Summer Camps (not yet updated)
McKenzie College Art & Animation Camp (not yet updated)
Outlying Areas:
Camp Velocity (Germantown and Sussex)
Kingsbrae Garden in St. Andrews (not yet updated)
Boys and Girls Club of Charlotte County Summer camps
Overnight Camps:
Camp Oswego (A Family Camp Experience)
Camp Wegesegum (Chipman)
Sandy Cove Bible Camp (Dumfries, NB)
Camp Sheldrake (A Family Camp Experience – to be updated soon)
Caton's Island (not yet updated)
While I did my best to make sure this is an all-inclusive list,  if you know of more New Brunswick Summer Camps happening please send me an email at NOMfriends@gmail.com and I'll add to the list.
If you have friends with children, please share so they don't miss out on the fun.
Happy Summer Vacation!
P.S. If you're a mom and not already a member of the local Facebook group Network of Moms, I invite you to check us out. We have a great group of supportive moms where you can ask questions and lean on other moms for support and encouragement regardless if your kids are newborn, toddlers, school aged or teens. Join the group and maybe even meet some new mom friends.
P.S. there is also a 100% dads only group on Facebook called Network of Dads!